Skip to Content
EMI/RFI Shielding
Our automated robotic lines are equipped to handle program volumes up to millions of parts per year. Using robots to apply conductive coatings yields the following benefits:
• Precise part-to-part repeatability
• Cost-effective high-volume production
• Flexibility to design multiple functions in your molded plastic parts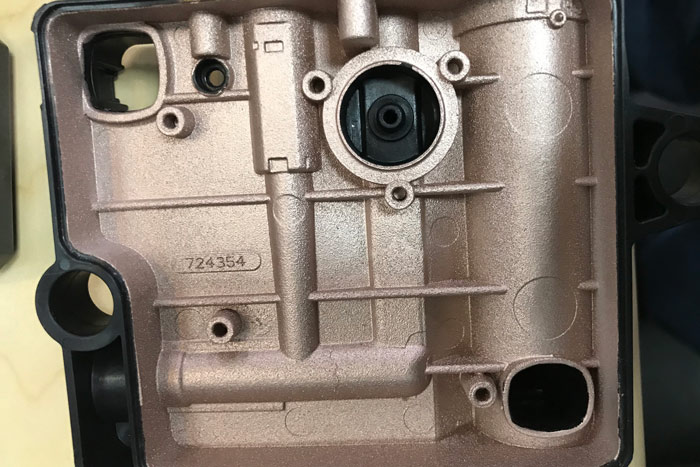 Does Your Plastic Product Have "The Slipmate Difference?"
Slipmate has become the OEM's choice for producing high-quality shielding on plastic components. That's because our state of the art process includes completely automated robots for consistent uniformity in applying the shielding material. We deliver repeatability, selectivity, and precision-qualities that help assure that EMI or RFI will not impede the performance of your product.
Why You Need Slipmate
The facts are clear: electronic equipment from cellular phones to aircraft navigational equipment may be adversely affected by radiated interference known as EMI (Electromagnetic Interference) and RFI (Radio Frequency Interference). What's more, almost any electronic product radiating signals or pulses can itself become a source of interference for any other electronic equipment in its vicinity. And, since today's plastics are versatile but simply lack inherent shielding properties, even a "filtered" signal may cause trouble by inducing undesired signals. Slipmate effectively shields your product against such interference.
The Slipmate Difference
The purpose of our shielding is to assure that such interference never gets a chance to adversely change the performance of your products. Our shielding prevents the escape or entrance of undesired EMI and RFI, ranging from interference caused by radios, radio stations, televisions, Doppler radar to common "noise" from the corona on transmission lines, pulsed radar systems, short circuit radio (SCR) circuits or even electric motors.
Quality Shielding
Our ability to deliver specialized and precise coatings of Graphite, Copper, Nickel, or Silver to government and functional specifications gives your plastic product the protection it needs. In fact, because we use robots in applying that shielding, you get quality that doesn't vary.
Design Freedom
You also get a wider range of design choices. Because "The Slipmate Difference" is so precise, you are free to design more functions into your molded plastic pieces. Slipmate can coat around tight areas, concentrate additional conductive material in select critical areas and deal more effectively with complex geometries without the problems experienced with other processes, We maintain excellent process control (SPC), making our entire process cost-effective.
Slipmate's Shielding Is Used on a Variety of Components in Many Markets, Including:
Communications and Telecommunications
Computers & Data Processing
Aviation & Aerospace
Military / Defense
Medical & Health
Automotive
Office Equipment
Electronics
Instrumentation & Control Systems
Home Electronics, Audio & Video
Appliances
Radio, TV, Cable & Recording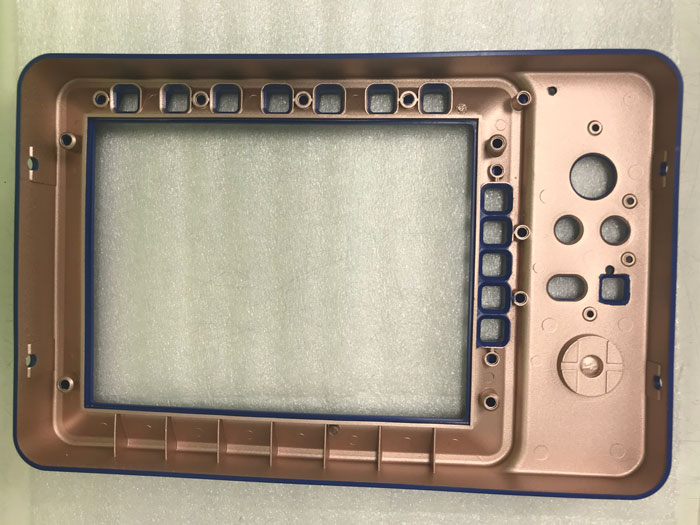 Coatings
Your products can be Shielded with a variety of conductive coatings offering numerous resistance and attenuation levels against EMI, RFI while allowing Electrostatic discharge (ESD).
Advantages of Conductive Coatings Are:
Pricing flexibility from graphite to Nickel, Copper and Silver
Great Point-to-point resistivity
Consistent electromagnetic conductivity
Uniform thickness control
Abrasion resistance at contact points
Meeting environmental conditions, such as humidity and salt spray
Slipmate has experience with numerous conductive paint suppliers. Working together as a team we will find the correct coating for your individual application.
Decorative Coating
Have a product that needs a decorative finish? No problem for Slipmate! We're able to reproduce the finish you want.
Customer Service
One of the reasons Slipmate has become a key source for shielding among OEMs and manufacturers is because of our commitment to our customers. Here you'll find a team of people ready to service you with the exact process required, and at a competitive price. You can take advantage of our expertise in prototype applications, too. We've faced and solved countless shielding problems for our customers, and we would like to help solve yours as well.
Same Day, 24 and 48 Hours Express Service